About Us...
Founded by John Shamshoian in 1991, Realty Concepts is a real estate brokerage with offices in Fresno, Clovis, and Oakhurst. Over the years, Realty Concepts has expanded to serve the Central Valley successfully, while maintaining our integrity and close-knit family atmosphere. Our agents are local experts, with deep ties in their communities and a dedication to meeting each of their clients' needs.
At our core, Realty Concepts is a family first and a company second. By placing people before profits, we have created a culture wherein our agents are empowered, our communities are served, and our clients are cherished. "We're obsessed with our culture. We don't run our business like a business. We see Realty Concepts as a mission: to serve our Realtors so they can serve their clients," explains J.P. Shamshoian, CEO and Owner of Realty Concepts.
At Realty Concepts, our values are simple: quality before quantity, service before sales, people before profits, you before us. Every day, we work to deliver on that promise.
Contact Us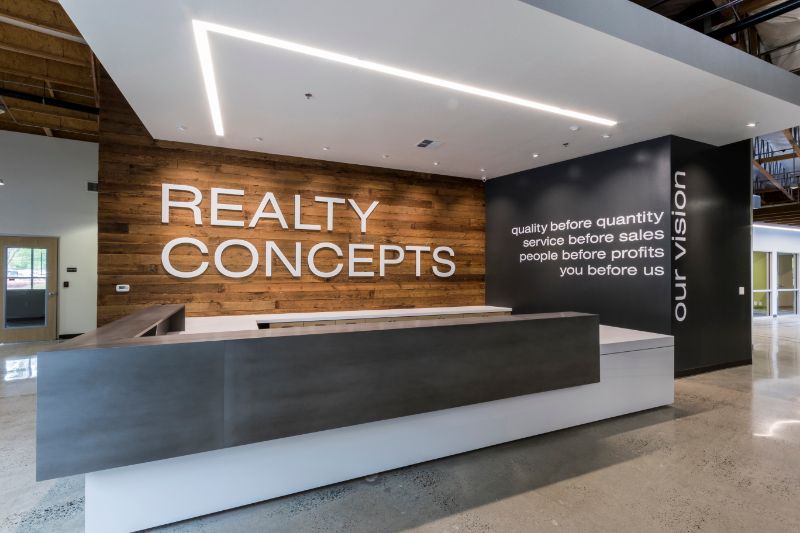 The RC Difference
Realty Concepts and our Realtors® have a reputation for holding ourselves to the highest ethical standards, working smarter than anyone else in the business, and always putting our clients' needs before our own. In an office full of ambitious high performers, vibrant personalities, and strong voices, we have created a loving, team-oriented, and truly unique family here.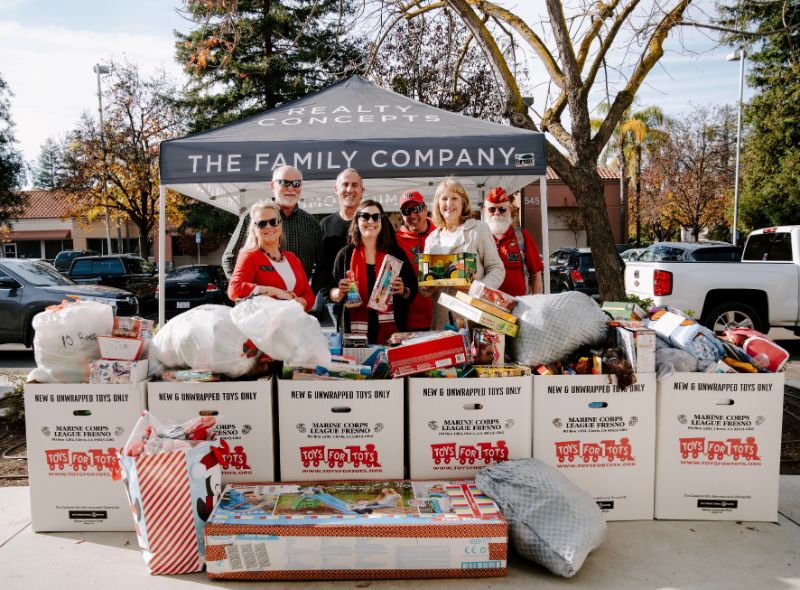 RC Cares
RC Cares is our outreach program, conducting multiple fundraisers every year to give back to our community. Its volunteers consist of RC agents and staff that love to uplift our beautiful community in any way that they can. With our yearly school supply, blood, food, and toy drives, we are able to help the communities that we work in. We also support our local firefighters and police departments with our Hearts for Heroes campaign where we deliver home-baked goods and hand-written thank you cards to their stations. We also contribute to numerous other campaigns throughout the year.
Testimonials
" Charlene helped us through the difficult task of selling our childhood home. It was a pleasure working with her. I look forward to working with her again. "
- Christine Wyrick
" My wife and I just moved to California and are looking to buy in the Clovis area. Charlene's local knowledge is quite impressive. Her expertise is extremely valuable and I highly recommend using her whether you're looking to buy or sell "
- Kevin B
" It was a pleasure working with Charlene Wallace! She made everything seamless and was available to our family every step of the way. She made the process of buying and selling our home stress free. Charlene's knowledgeable, sweet, and comforting demeanor ensured us that we made the right choice of having her as our realtor. Should we need a realtor in the future, we are positive we would have her represent us again. I would recommend Charlene to anyone searching for or selling their home. "
- Christina Sauceda
" Fantastic Realtor! When things were going south on sell Charlene stepped up and stepped in and saved it. Awesome service. Would definitely use her again. "
- Derek Buchanan
" My husband and I wanted to sell our home in another city. Charlene found us a wonderful realtor! Thankful for Charlene's expertise and relocation Department at Realty Concepts. I appreciated her checkup calls to make sure it was all going smooth and if we had any questions. Amazing service! I Highly Recomend Charlene Wallace. "
- Gregg and Shannon Tracy
" I found Charlene Wallace by accident, but it turned out that she was Heaven sent!!! Three years ago I contacted RC in search for a realtor I worked with in the pass. Charlene happened to assist me over the phone at the time. She placed me on hold for a brief moment and explained to me that the realtor that I worked with in the pass no longer works for RC. I really appreciated Charlene for placing me on hold and asked her colleagues if the realtor still worked for RC. Charlene than asked me if there was anything she could assist me with. Thereafter, the rest was history. Six months ago, Charlene helped me purchased my perfect dream home. The recent purchase could not have happened without the level of knowledge and real estate expertise Charlene has demonstrated. Charlene has been nothing but courteous, professional, very understanding and she has a heart as pure as gold. Charlene offered a wealth of information during the entire process. Most of all, Charlene was extremely compassionate and patient. I will not work with anyone else. Thank you for making my home-buying experience a very positive and memorable experience. Your tenacity and attention to detail made home buying seamless and stress-free! "
- Kit.P
" Charla was a pleasure to work with would highly recommend her to anyone looking to buy or sell. "
- Candice Eslick
" We are so thankful for Charla. Not only was she personable, professional and attentive, but she spent extra time and effort making sure that we understood and got through every minute of the process. Charla really made us feel like family thought the whole sale of our home! "
- Gregg A Tracy
Previous
Next